Read all the testimonials and experience our elephantstayers have sent in here to share with everyone.
With so many elephantstayers returning we decided to acknowledge their contribution and enthusiasm for Elephantstay and our elephants by starting our Hall of Fame as of 26th May 2016.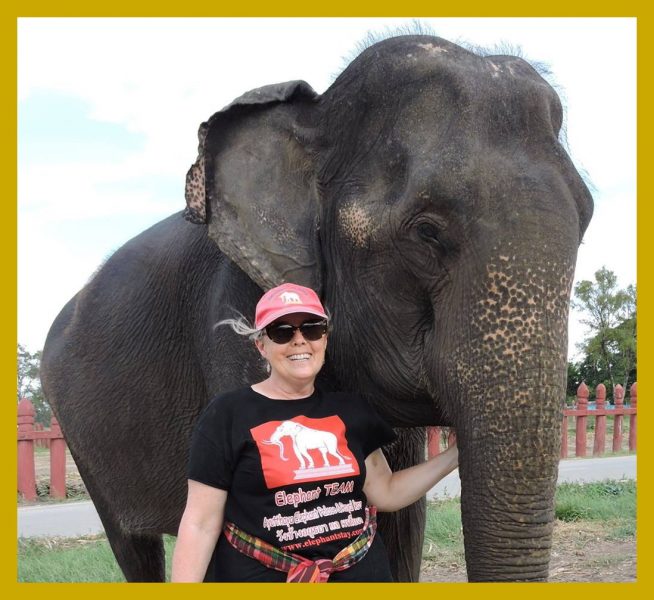 July 9, 2017
We are very proud to welcome Jenny Dickens to our Hall of Fame.She is our first Gold member with her 15 stays! She looked after Loong Sap many times before her passing and now takes care of Rumruay. Jenny runs Elephant Encounters and has brought many people to experience our life with elephants here you may want to join her group!
Congratulations to Lynn Exton for being inducted into the Hall of Fame as a silver member! It is appropriate that Lynn's 10th visit is for 10 days this time! Elephantstay is Lynn's happy place, her slice of elephant paradise where she continues to care for her favourite elephant Rasamee.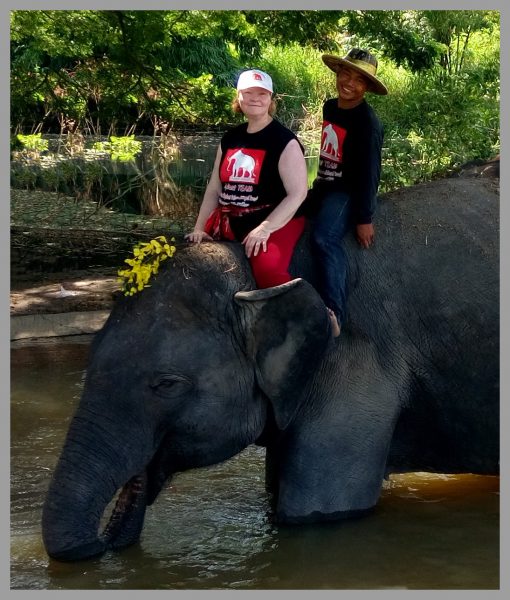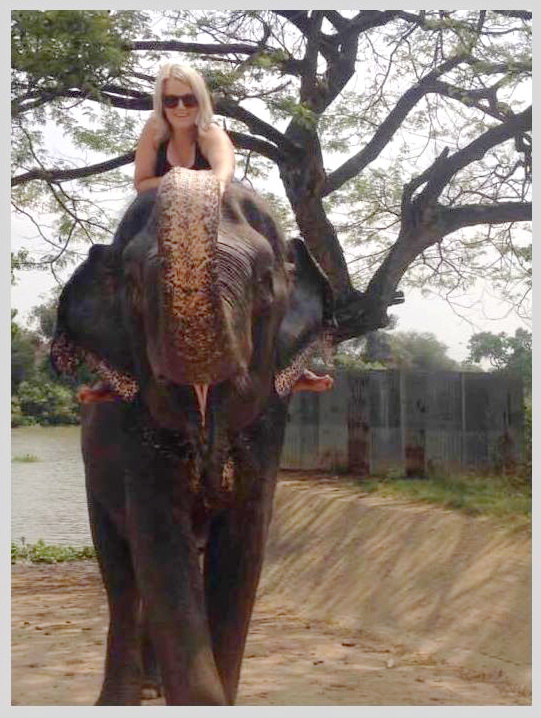 September 13, 2017
Jumbo Congratulations to Erin Green for being inducted into our Hall of Fame as a silver member!! That is 10 visits looking after Rosukon! Erin only needs 3 words to describe why
"Elephants-Birthday-Happy" 
December 21, 2017
Jumbo congratulations to Melissa Dowling for achieving Silver status in our Hall of Fame, as this is her tenth visit! Melissa looks after our oldest Elephant Sinuwan her dedication to her is a beautiful thing. Although we and Sinuwan do hope that watermelon will be shared!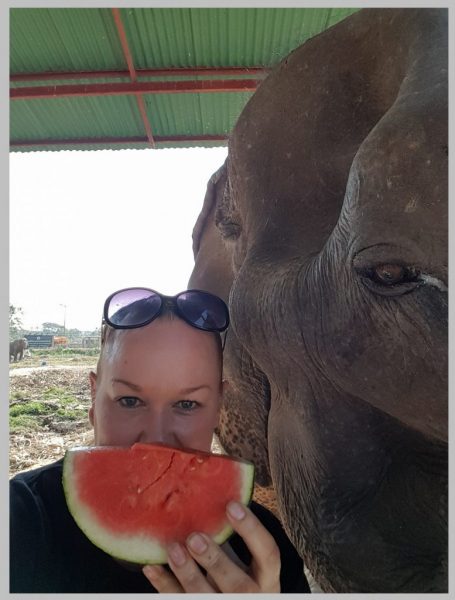 June 15, 2018
Congratulations to Eleanor Morley for being inducted into the Hall of Fame as a bronze member! 
"My sixth visit to Elephantstay and I was able to re-establish my friendship with the delightful Ms. H. This is the third time I have had the privilege and pleasure of spending a week with Honey.
You are always made to feel completely at home by Ewa and Michelle and made to feel part of the Elephantstay family.
You are able to interact closely with your elephant – feed, water, clean and ride, along with overall care as well as learning Thai history and culture of its people and their relationship with elephants, where the staff show complete dedication to the welfare of these magnificent creatures.
Your stay here is always very comfortable and your needs well looked after, and, the food is sensational!
Having stayed here many times myself, it will only take one visit and you know you will return!
My thanks and gratitude to all involved in my week at Elephantstay" #HallOfFame #asianelephant#elephantastic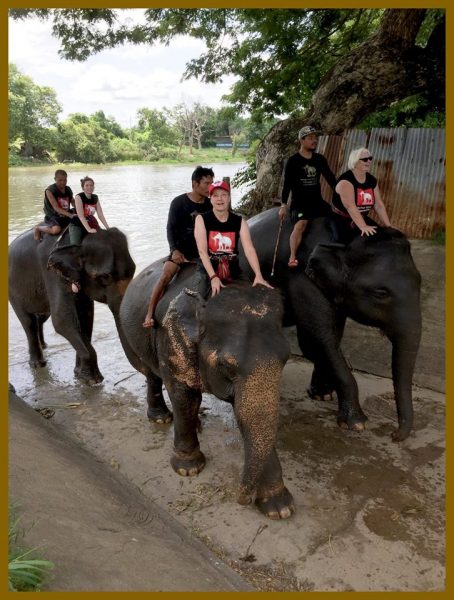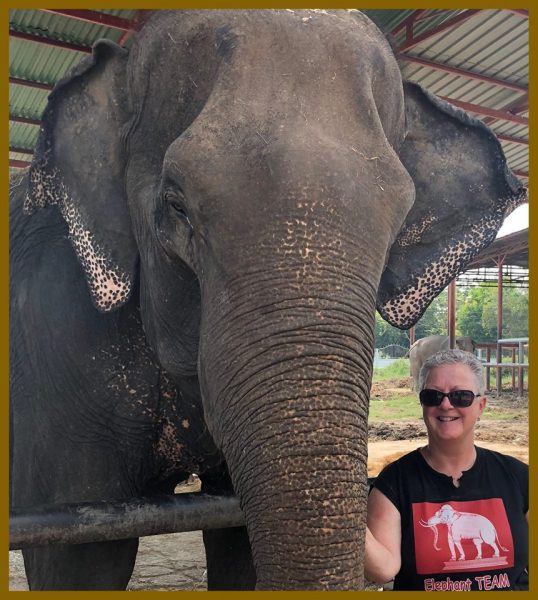 March 23, 2018
Jumbo congratulations to Cathy Green for her fifth visit and entering into our Hall of Fame as a bronze member! Cathy loves Elephantstay because in her words, "As well as visiting with our beautiful girl, Rosukon, I enjoy immersing myself in the Elephantstay village and the rhythms of daily life. After a chat with a friend my daughter and I first came to Elephantstay and one of the most amazing experiences of my life began. Every visit there is more to learn and appreciate" Thank you for your great support Cathy!
February 28, 2018
Jumbo congratulations to Kathy Greenleaf for being inducted into our Hall of Fame as a bronze member. Kathy loves looking after Rosukon and Elephantstay because she loves being in the village observing everything that goes on and contributing to the community. Elephant culture is endlessly fascinating and there are always new things to see, experience and learn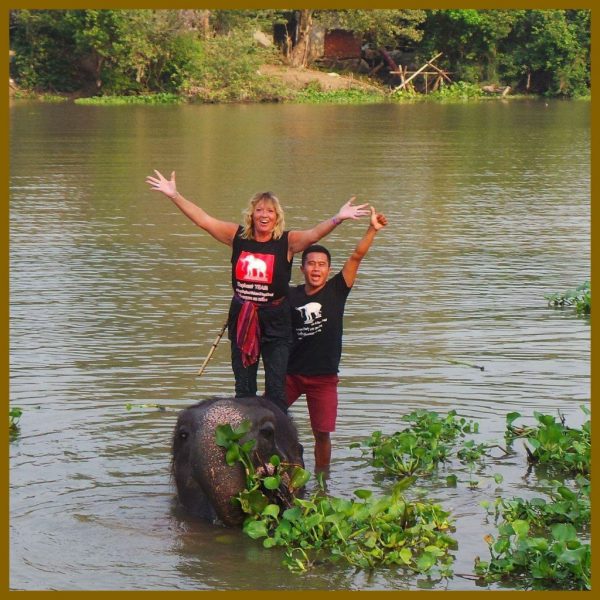 February 9, 2018
Congratulations to Elaine Macdonald Hutchinson  for being inducted into the Hall of Fame as a bronze member! This is Elaine's sixth time at Elephantstay because it is her spiritual home. Just beautiful. Thanks for looking after Oijai its great for her to have an experienced Elestayer 
February 14, 2018
Congratulations to Christine Richer for being inducted into the Hall of Fame as a bronze member! This is Christine fifth time at Elephantstay because she loves Rasamee. She loves it at Elephantstay because it is a place she can fulfill her passion for elephants and especially Rasamee, but also relax from the pressures of life.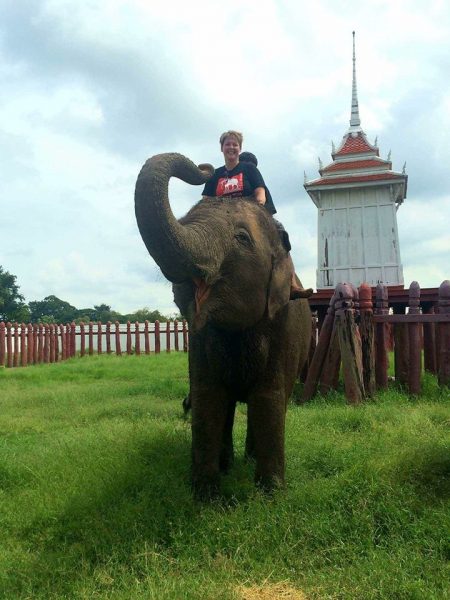 September 17, 2017
Congratulations on Sam Pryor being inducted into the Hall of Fame as a bronze member. Sam loves Elephantstay as everytime is different and is better than the last. Of course caring for Rasamee is the best of all!
February 11, 2017
We are thrilled to announce our latest Hall of Fame inductee. Jumbo congratulations to Katherine who has now been to Elephantstay six times! In Katherine's words "I love coming back to help look after all the elephants. Every time there is something new to experience and see. I especially love spoiling Rumruay with lots of attention and plenty of treats. The staff are always so welcoming, it feels like a second home. I can't wait for my next trip!"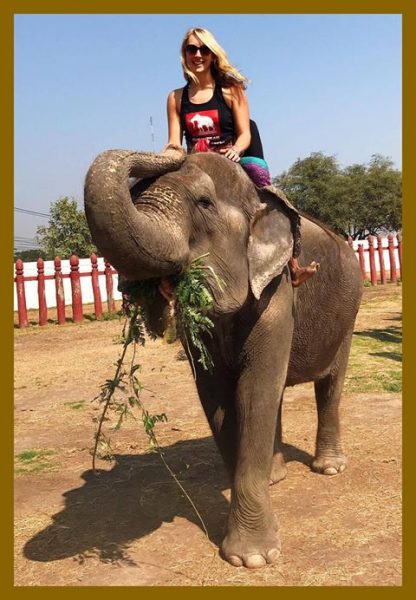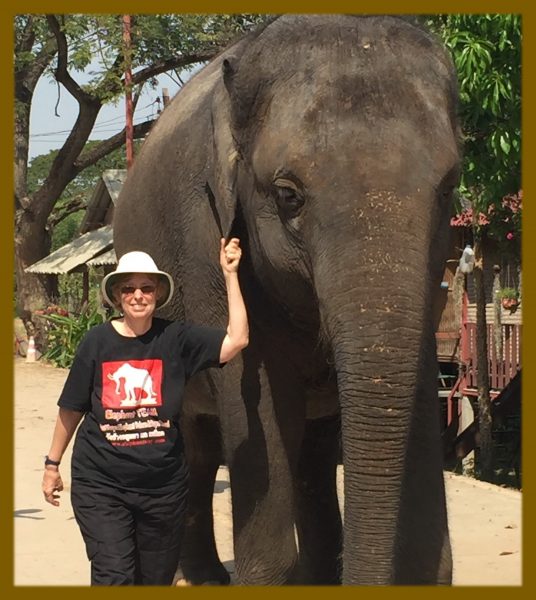 March 8, 2018
Congratulations to Nancy Alexander for being inducted into the Hall of Fame as a bronze member! Nancy is thrilled to return to Elephantstay for the seventh time. Nancy also says "It has become my home away from home, where I experience a close bond with Rasamee, interact with adorable baby elephants, and stay in a true mahout village. The people and the privilege of spending time with these gentle giants keep drawing me back to fulfill my passion for elephants
October 6, 2016
Congratulations John and Jacqueline who have been inducted into our hall of fame as bronze members! This is John's seventh time and Jacqueline's 6th elestay. John and Jacqueline keep coming back because of the elephants and the people. Being able to contribute is a big factor for them. Each time is unique, special and genuine. They love coming back to see their friends who have become family. Special thanks for caring for Honey and Rasamee!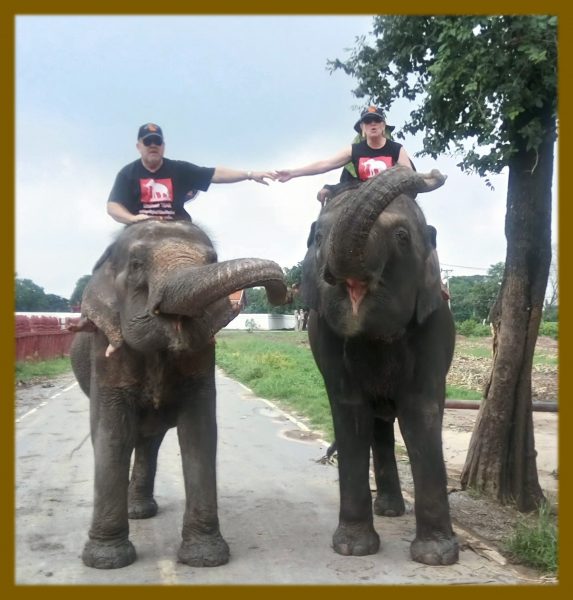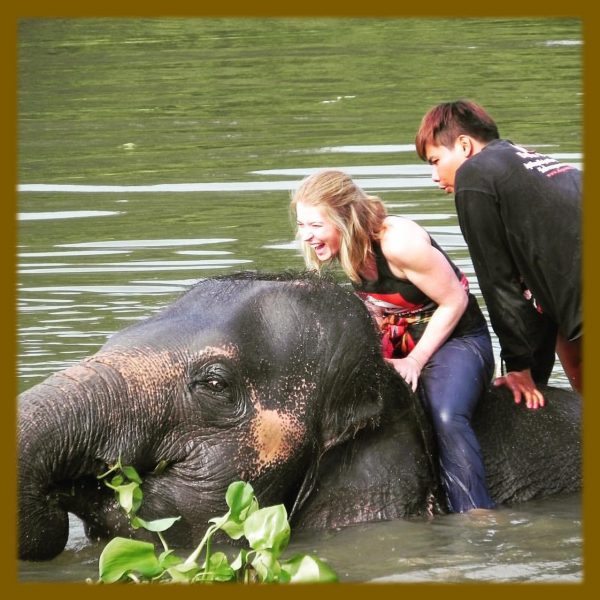 April 2, 2017
Amber Smith has now made it into our Hall of Fame. Taking care of Gatin and now Jintara she has been six times! "My experiences at Elephantstay just keep getting better and better.  People ask why I keep going back and it's hard to explain, but it honestly feels like going home.  It is an experience unlike anything else where you get to work so closely with such magnificent creatures.  And for me, it's about building a relationship with my elephant and seeing very dear friends."
April 4, 2017
Congratulations to Melissa Dowling for being inducted into the Hall of Fame as a bronze member! Melissa was one of the first elestayers and has been returning regularly ever since. Everytime her bond gets stronger and stronger with Sinuwan and it is wonderful that she can give her the special care she requires in her twilight years. Thank you for being such a great support to Elephantstay and our elephants!