Elephantstay is situated right in the heart of the Royal Elephant Kraal Village, a working elephant village in Ayutthaya, Thailand. There are many projects here for elephants. The Elephantstay program involves living with, caring for and learning all about elephants.
Your elephant will be relying on you to take care of her and show her the love she deserves, and we will show you how. It doesnt take long to realise how unique each of our elephants are and their personalities will delight and touch your heart. You will learn all the basics of being a mahout, riding, feeding, watering and even bathing elephants in the river.
With over 70 elephants on site and  the diversity of activities at the Royal Elephant Kraal Village, you will be able to experience many unique facets of elephant life and culture.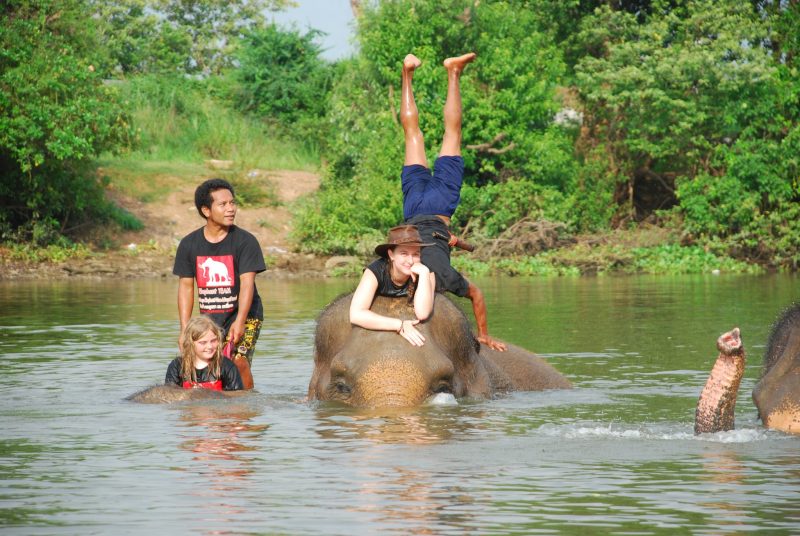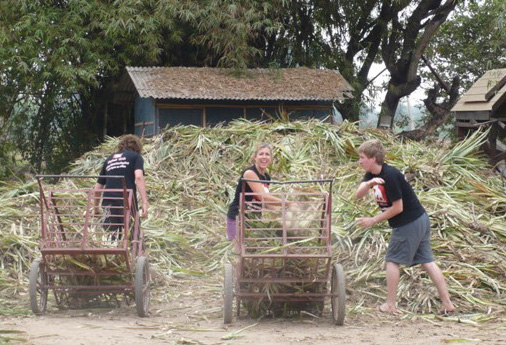 You will be issued a comprehensive handbook covering all manner of useful information. Topics include: caring for your elephant; riding techniques; elephant commands; elephant facts; history; and culture. You will also receive a great Elephant Team Member t-shirt.
You will be working with the biggest animal in the world. By learning to take care of them, feeding, watering and bathing you will have a chance to create your own bond with them. Their individuality will teach you about how important it is to contribute to their survival.
The best thing is, you will see where your money goes – straight back to the elephants. It costs 1000 baht per day to feed one elephant. Then there is the mahout, medicine and the cost of running a place that is dedicated to providing first class care and conditions and most importantly a sustainable future for the Royal Kraal Village elephants.
We are also commited to providing you with the most elephantastic and unforgettable experience. By enjoying and emersing yourself in the program, you will be directly contributing to preventing the extinction  of elephants. Now, that is an amazing opportunity. See all the information to make your booking.